Fan-fics by Dylan Rinald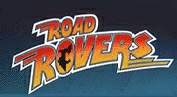 These are some of the stories done by the multi-talented Dylan Rinald. I have read almost every single one of his stories and they are all very good. Here are my personal favorites. Take the time to read them, you won't be disappointed.

Tea
m Effort
- What starts as a simple mission turns into an all-out fiasco, with war machines, creeps, and even some bizarre fashion statements...
Torn Souls
- Supposedly there's some suspicious activity in a warehouse in Vermont, according to the Master, so Dylan, Rex, Heidi, and Bayson (wanting to tag along for once) go after him, but things become a little weird. When all is done and they return to RRMC with Jake as prisoner, Dylan seems to act a little different than usual, oddly. He is more assertive, more aggressive, and rather obnoxious. Is Jake causing him to act this way, or is it something much deeper? (Prequel to The Hand of Fate)
The Hand of Fate
- Parvo obtains plans to weapons of pure destruction, and the Rovers must keep him from creating them, but as they learn, victory sometimes comes at a price...
On Angels' Wings (Part 2 of
The Hand of Fate
)
- The Rovers explain the outcome of their mission, true feelings are revealed, and when they all go to bed that night, a strange event occurs that leads to an important realization...
Heart of a Rover (Part 3 of
The Hand of Fate
)
- Life goes on for the Rovers, but there's little time to be down. With Parvo recovering his losses and gaining forces, the Rovers have yet another mission to tackle. But why is it that the road to victory isn't always as bumpy as it should be? And who is the mysterious person who seems to know so much? All will be revealed in the conclusion...