Oh, don't mind me. I'm just the author.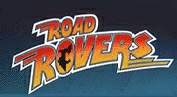 So, you wanna know more about me, huh? Well, alright.

Who the hell am I?

Well, my name is David "Rally" Reynolds and I am fairly new to the Road Rover fandom, but I am a huge fan nonetheless. I have created nine characters in the seven months I have been in the fandom. I guess I have a lot of free time on my hands, huh? I live in South Carolina in a city that doesn't deserve to be mentioned. Just trust me on this one. I am 15 and will be a junior in high school on August 6th. In my spare time I like to listen to music, write fan-fic stories (if I can get any ideas), surf the web, play racing games, and do a little bit of drawing. I suck at most sports, though I have a little bit of talent in baseball. My favorite out of the original Rovers is Hunter, though Exile comes in at a close second. I mean, how could you not like Exile? Shag and Muzzle are just strange, and Colleen and Blitz sort of get on my nerves with their constant bickering. Also, Colleen's little "memory-lapse" gets old after the first thirty times. I love the accents of the foreign Rovers, especially Exile's. I guess it's because I have a little bit of history in those countries. I am part British, part German, part Russian, part Spanish, part French, part Cherokee Indian, part Scottish, part Irish (And no, I don't drink), and a few others I'm not real sure of. My choices of music include some of the oldies ('55 through '79) and most of the country songs.
My home life:
Well, I don't think I should really get into this. Let's just say that my life at home is a LIVING HELL 24 hours a day, seven days a week, 365 days a year. (366 on leap years.) Hopefully it will get worked out soon. *Hope, hope. Pray, pray.*
My school life:
At school, I'm just your average teenager. Yeah, right. Like you really believe that. I do not make A-B averages. Mostly Cs. I am not the most popular person in the school, but it's not like I don't have friends. 16 friends isn't a big amount, but it's better than nothin'. My favorite class is Automotive Body Collision Repair Technology -- Auto Body for short. My least favorite class is, well, almost everything else. Biology was too easy, I fall asleep in Math because it's so boring, History is another big snore, and English is the dumbest class ever invented. I am not taking a foreign language class yet, but I will be taking German next year. (Don't look at me like that.)
Plans for the future:
This may seem a bit strange, but even after the tragic death of Ralph Dale Earnhardt Sr. - who was the one person in this world I actually looked up to - I still want to become a professional race car driver. I have always been obsessed with cars and speed, so it's only natural that I pursue this dream. But no matter what I do in the future, I will always be involved in the Road Rover fandom in some way.
My personal information:
Name: David Reynolds
Age: 15
Date of Birth: 8/20/85
Birthplace: Charleston, SC
Current Residence: A crappy city somewhere in SC
Height: 6' 2"
Weight: 163 lbs.
Fav. Shows: "Road Rovers" (Duh, why else would I make this page?) and the British version of "Whose Line Is It, Anyway?"
Fav. Movie: "The Fast and the Furious"
Fav. Color: Black
Fav. Cars: '97 Ford T-bird, '97 Lotus Esprit V-8, and '94 McLaren F1
Fav. Songs: "There's No Way", "Face To Face", and "Give Me One More Shot" by Alabama
Fav. Band: Alabama
Fav. Sport: NASCAR (And don't give me any of that bull-s*** that NASCAR ain't a real sport!)
Likes: Driving (Yeah, 15 and driving. Yay!), biking, hanging out with friends, playing neighborhood sports (Ex. - Baseball, basketball, bike racing...), playing pool, playing Poker, listening to music, writing fan-fics, playing driving simulators, and watching comedy TV shows/movies.
Dislikes: Being called "Dave" or "Davie" (Hell, I don't even like being called "David".), most of my nieces and nephews, horror movies/shows because they never scare me, and a lot of other crap I don't wanna mention right now.
Personality: First of all, let me say that I'm 100% crazy. That's the truth and I'm proud of it. I have a fairly good sense of humor, but I will only laugh if it's really funny, and that's not too often. I also have a very short fuse and get mad very easily, so don't be raggin' on me or dissin' me, OK? Other than that, I'm a pretty OK person to be around. Also, there's a side of me that not too many people ever see. I can be very sensitive at times, but this is a rare occurrence.